I left my house today and there was -13 degrees Celsius. I thought its ok to live dangerously and go out in light tights.. but while walking, an idea of pants grew bigger and bigger in my head, i made a full turn and went back to get them. As it turned out, it was a genius idea, because my legs had turned blue. So please: dont try this outside your home (specially when its a lot below zero) Im a finn, i should know right???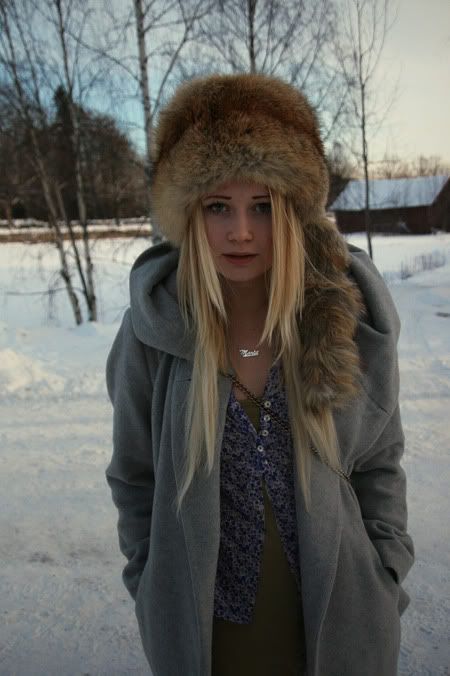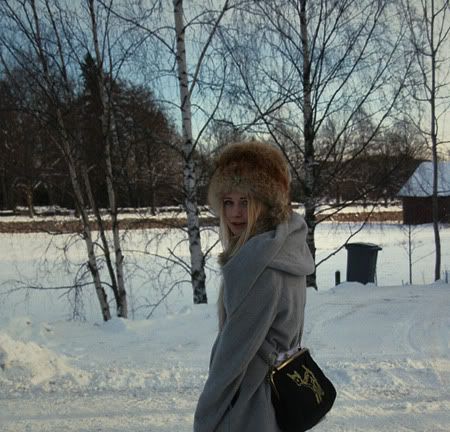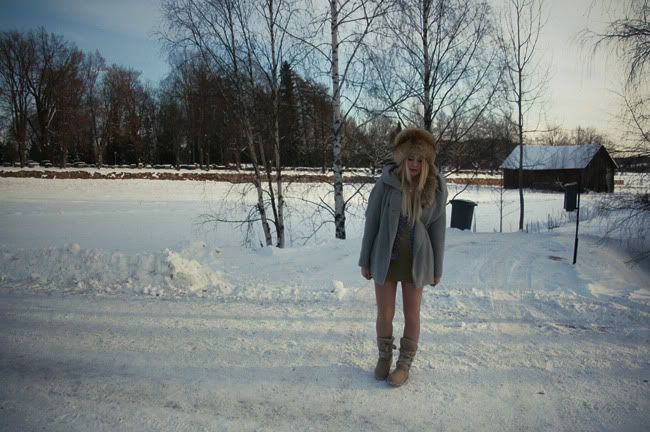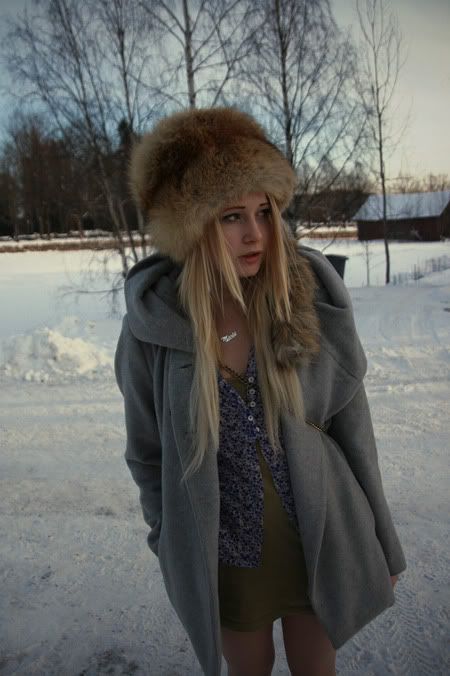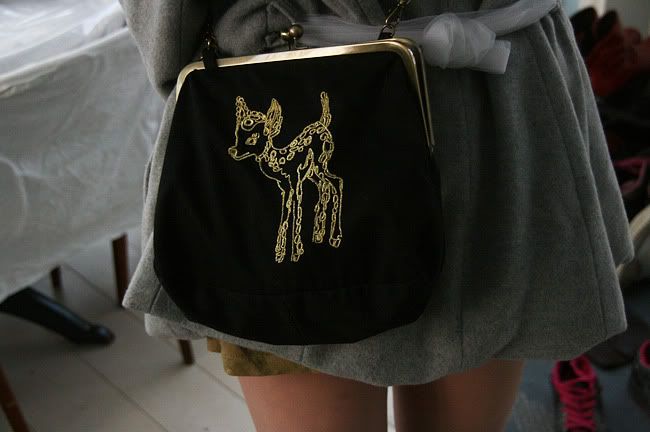 Bag: Ivana Helsinki, Fur: from russia with love!
Speaking of Russia: Tomorrow - ST PETERSBURG !! jau!